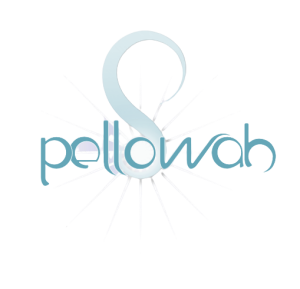 Pellowah is the most profound healing modality of our time.   An angelic word, Pellowah means 'shift in consciousness' and is an effective energy tool to assist our ascension journey.  Pellowah is life changing and creates  lasting transformation!
Pellowah Healing Technique was channelled by Kachina Ma'an in 2003 to help humanity reconnect to the full potential of the Soul.  Pellowah is a healing of consciousness and not directly a physical healing, however by healing our consciousness we find that the mindset that created the dis-ease changes and therefore physical healing happens.  Healing takes place on all levels of the Being as a result of the shift in consciousness.  In this way, Pellowah is completely unlike any other healing modality.  Receiving attunements is simply lifechanging.  Please read about my own journey here.
Pellowah will always give us what we need which is not necessarily what we think we need from the perspective of the ego mind!   The Pellowah energy is pure and comes directly from Source.  It helps us shift out of repeat patterns that often arise from trauma/drama and reconnects us to our Truth.  Every healing and attunement experience is unique for us all.  Pellowah meets us where we are on our journey and each experience is as individual as you are.  Pellowah simply makes us 'more of who we truly are.'
How does Pellowah energy work?  Pellowah energy builds on our old 'conditioned' framework of beliefs, thoughts and patterns to replace the outworn way of being and reconnects more Light through alignment with our higher divine consciousness to create a new version of ourselves that is free from the conditioned self and more akin to our Soul's mission and purpose here.  Many people are drawn to Pellowah as an addition to their healing practice but many people want the attunements simply to support their own spiritual growth and ascension journey.  There is no obligation to become a practising healer, it's simply a beautiful gift to yourself for YOU.
Many people are drawn to Pellowah through its name.  Like a long lost strand of memory that we just can't quite understand or remember – it is in fact, the Soul calling to re-member, to begin the journey home and reconnect us with our 12 stranded DNA so that the Soul's essence can be fully read, integrated and expressed.  Thus we can become our authentic soul self and embody the full expression of our Soul's essence.  We are able to leave behind the conditioned self with increased personal boundaries, clarity, focus and awareness.
I invite you to read more about other people's experiences of receiving Pellowah Healing sessions here.
I am now offering Pellowah 1 and 2 attunements in the UK and Europe in 2023 and I would be delighted to answer any questions you may have.  Please contact me here.
Pellowah 1 and 2 Attunement Workshops –
Basingstoke, Hampshire – 16/17th September, 4th/5th November and 2nd/3rd December and for next year – 10th/11th February, 9th/10th March, 20/21st April . . . more dates added soon.
During this unique and uplifting workshop you will receive two attunements.  You will get to understand the nature of Pellowah through healing practice and reflection on giving and receiving healing.  The process is purely experiential and uniquely yours.  These are exciting times of change to be living through and Pellowah will help you anchor in the Light that is your special gift.
You will be given :
Two attunements to the Pellowah Energy, Level 1 which enables you to give the Pellowah energy in a healing session and Level 2 which will help deepen your own spiritual journey and help reconnect you to your soul's mission here on Earth.

A comprehensive Q and A session – Pellowah in its essence is simple but due to its unique nature and incomparability to other healing modalities, clarity is given on how Pellowah works.

Guidance and practice on how to conduct a Pellowah Session whether in person or distantly.  Two full healing exchanges will be given and received.

Two manuals – one for each level

Practitioner certification and registration upon completion with Kachina Ma'an

Support throughout the workshop and afterwards

Snacks and refreshments
Often we do not understand why the Soul is calling Pellowah to us (this was my experience and that of many).  The guidance is to go with the flow.  Pellowah is a pure Source energy which is simply lifechanging.  Pellowah will give you what you need to make the changes in your life that align you to your Soul's mission here.
It is a delightful joyful honour to accept the call and take up the journey and watch as the magic begins to unfold!
What Others say about the workshop :
'If like me you are curious about Pellowah, Rhosalaria is a natural teacher.  I found her to be welcoming and passionate about Pellowah energy.  She will work alongside you with compassion, patience and kindness as you discover the energy of Pellowah for yourself.  I am enjoying integrating the energy with a renewed sense of calm and peace in myself.  Rhosalaria has been in contact with me to check in since taking the course which feels very reassuring.' – Corinne B, UK
'I was called to take the Pellowah level 1 and 2 weekend course and in a protective, supportive environment, Rhosalaria accommodates for how her teachings processed within me.  We enjoyed a fresh food lunch and snacks.  The Pellowah energy and effects of the attunements are profound and has helped secure my core, enhancing my qigong practice, outlook and decision making.  Meet Pellowah where you are and keep an open mind to enjoy this further enrichment of your life.' – Jo S, UK
Your investment 363 GBP
Payment plans are available – PLEASE ASK