Egyptian Goddess Soul Wisdom – date tbc – Ramsdell near Tadley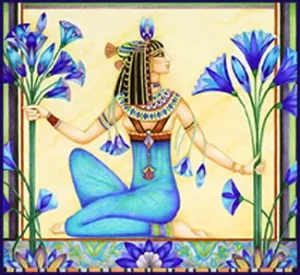 In our deep remembering and healing of the Soul, we are called to Ancient Egypt to recognise who we were, who we are and to heal and bring through the Divine Feminine Wisdom energies and the white flame of ascension Now.
Join me for an exploration of our Soul connection to the wisdom energies of the Goddesses of Egypt.
In recognition of our Soul connections to Egypt and Atlantis in alignment to the Star Sirius we will deep dive into our own and the collective remembering upon the timelines to the sacred magical wisdom of Egypt.  To bring a deeper understanding of ourselves and in healing the Soul, how we may now find ways of connecting to Goddess as we move forwards.
We will meet and work with four Egyptian Goddesses – through ceremony, meditation, sacred space and crystal connection.  This workshop will be experiential, come with an open heart and mind and a willingness to step into the dreaming of the blue lotus of Egypt.
All refreshments, vegan/vegetarian lunch included.   Cost : £80
From 10am until 5pm