Crystal Soul Priestess – Ramsdell, Tadley – begins 13th May – 10am to 6pm  and also 3rd June at Malindi Centre, Carmarthenshire.  New dates added below.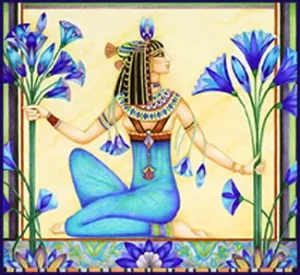 In our deep remembering and healing of the Soul, we are called to remember Ancient Egypt, Atlantis and Lemuria to recognise who we were, who we are and to heal, bring through and anchor the Divine Feminine Wisdom energies and the white flame of ascension to ground it in presence now.  Learning what it means to be the Crystal Soul Priestess.
Becoming the Crystal Soul Priestess, a four part journey exploring what it is to be Priestess, holding space for others, being the healer, the listener, the one who holds compassion and forgiveness for oneself and others.
The practice of non-judgement of being present within and without, holding a sacred space of Light. Integrating the Divine Feminine Goddess within.
As we explore the inner Soul landscapes of who we have been in Ancient Egypt, Atlantis and Lemuria, we remember and gather together the pieces of our Soul remembering.
We explore the elemental nature of Goddess, of Her crystals in sacred connection, ceremony, meditation and healing.  We shall create Healing Crystalline transmission for our planet and beyond.  Working with the white flame of ascension, we awaken within the dreaming of Lemuria and the Blue Lotus of Egypt to step into our own crystalline nature as we step into New Earth.
In this first weekend, as we explore the crystalline element of fire, please come dressed in your beautiful fiery colours to reflect the awakening element of fire.
Please come with an open heart to explore the Crystal Kingdom and to discover the Priestess within yourself.
Bring something you love for lunch to share.  (vegetarian or vegan)
Your investment 90 GBP
The next weekend we will be working with the water element.
From 10am to 6pm