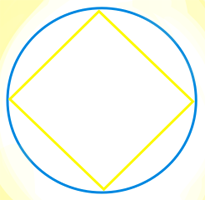 What is Omni Healing?
Last year I was given a 'cosmic nudge' to experience an Omni Healing session by distance from Stephanie Jones of the Malindi Centre in Wales.
I was amazed at how profound and deep this healing is and how quickly it was integrated into my system without any feelings of being ungrounded, out of body or a letting go of toxicity that is often felt following other healing modalities.
The healing session was a precursor to taking on an Omni Level 1 attunement by distance.  Since then I have practised this healing modality to Level 2 and look forward to Level 3.
Omni healing is unique.  Channelled in the late 90's by Dr Sameer Kale, Shivananda from Shri Shiv Sai the system is huge and varied with many healing modalities contained within it.  Omni Healing itself is a hands-on healing which is fast!  The energy is passed via the practitioner to the client through the hands on the front and back of the body within 30 minutes in total.
What does Omni do?
Omni assists the healing of all kinds of dis-ease on all levels – physical, emotional, mental, spiritual and karmic.
Generally, if a Client has an acute or chronic problem that is ongoing, three sessions in short succession are best to kick-start a deep healing process.
Unlike many other healing modalities, Omni is completely grounded and balanced through the use of Sanskrit symbols which are yin and yang.  Therefore the whole body is balanced.  The energy is pure, protected and there is little or no 'healing crisis' experienced by the Client.  This is an interesting advantage to Omni Healing as many of us are used to feeling a little 'out of sorts', tired, or experience a dredging up of old stuff following healing sessions.  With Omni you can expect to feel grounded and balanced.  You will also feel :
blissed

joyful

relaxed

more in-tune with your true self

a reduction and cessation of physical symptoms and pain
Omni Opens The Doors of Consciousness
Omni Healing is a multi-level holistic healing modality and when we receive attunements and treatments we also experience an increased opening of our Consciousness.  We become more aware of ourselves spiritually.  We find that our old experiences and realities are given more clarity and it is easier to release the old without the trauma.  As we become more conscious we also find that working with the Omni energy increases our awareness and more opportunities and doors will open for us.  This is my total personal experience.
Omni means 'all' and Omni is a healing modality for everyone.
Omni can be given both 'in person' and distantly
What can you expect?
During an in person session of Omni healing you will be lying down comfortably on a couch.  The healing is hands-on and the session takes fully 25 minutes approximately.  Although be aware that the full Omni in person session will need an allowance of one hour.  The practitioner will place hands on the body from head to feet and complete the session with work on the back also.  If you are receiving distantly, you may wish to allow yourself the time and space to experience it fully by lying down quietly.
What will you feel?
Many clients feel a sense of balance within during the session as well as relaxation, peace, drifting into sleep and insights.  As with all healing modalities, the experience is unique to you.  No two healing sessions are the same as our energy is changing constantly and your needs are changing too.  Omni healing gives you what you need in the NOW bringing balance and positive energy with groundedness to the being as a whole.
Because Omni is safe and pure, it is not necessary to get rid of 'toxins' following a healing session by drinking lots of water.  The healing becomes a part of you quickly.  Drinking cold water immediately after a session just slows down the assimilation of the energy.  Warm drinks are preferred.
Book a session
In person sessions – £45
Distance healing session – £30
Discounts may be offered for booking three treatments at a time
For more information on learning Omni Healing by distance or in-person Contact Stephanie Here