Retail Therapy
Here some offers of Love from me to you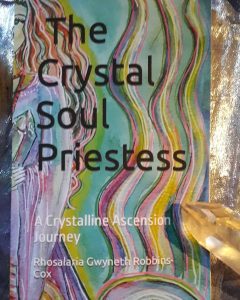 'A gem of a book and I'm not aware of any others quite like it. It was very easy to read even though it was in depth, I could quickly read it as I was so interested. One for all crystal lovers or those wanting to delve deeper in understanding our connection to the universe. Insightful channellings.' – E. Redding
Hot off the press!  My new book for children and adults alike –
The Silver Stag Reindeer – A Tale for Ioan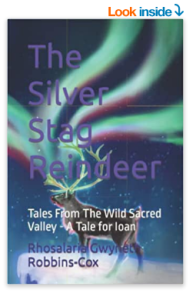 This little story was inspired on a Christmas Eve and was written for my grandson.  Now published on Amazon .  It's the story of a young boy whose love of the natural world leads him on a midwinter's adventure and an animal encounter.  A Shamanic tale of excitement, inspiration and delight.
Special Seasonal Soul Reading Offers –  I have two for you to choose from – open again from November 2023
Channelled Messages of Joy for you or your loved ones are here now until December 31st 2022 – (soul permission must be obtained from your loved one first)
Treat yourself or a loved one to a special personal channelled message of Love and Joy.  Simply because we all need a little encouragement, love and joy in our lives.   – 22 GBP –
receive an mp3 and written report via email.
What others say :- 'Thank you so much, that's so perfect and makes so much sense.  This means so much to me and a confirmation too of cycles ending.  Thank you, feel happy but tearful joy now.' – Alison, UK
Seasonal 2023 Soul Guidance Readings are here now until January 31st 2023 – Channelled personal readings from Source and the Akasha – this is an energetic guide to your year ahead.  – 44 GBP – received as an email report with attached mp3.
What others say : 'I can feel the changes and that is easier now, everything is opening up to happier things.' – P. Finland
'Thank you so much for the reading.   There is so much to take in.  I'm excited about all the possibilities, it all sounds so positive.' – Leanne, UK
'Just finished reading it through, there's so much detail in it.  I'm immensely grateful and full of hope.' – Debbie, UK