Angelic Reiki Levels 1 and 2 - 30th Sept to 2nd October 2022 - Ramsdell, Tadley, Hampshire
Angelic Reiki is amazing and truly life-changing and joyful!
Angelic Reiki is one of the most profound keys to our awakening consciousness.
The angelic kingdom of light is here to help humanity awaken to consciousness and make a conscious shift in our reality.
Angelic reiki attunements will set you forwards on your own self healing path of transformation and offers you a most beautiful, powerful but gentle healing modality to share with others.
You will receive 2 attunements –
Learn how to prepare your space for healing practice, invoking angels, protection and intention.
Learn how to give a full angelic reiki session.
You will be blessed by 30 angels of the angelic kingdom.
Learn how angelic reiki came about.
Learn how to send distance healing.
Learn how to give multi-dimensional healing, giving deep healing to the Soul.
Receive practitioner certification and details on becoming a member of the Angelic Reiki Association.
Learning and sharing angelic reiki is always a beautiful, deep and powerful experience.
We begin our journey on Friday at 2pm til 5pm Saturday from 10 til 4.30pm and then Sunday from 10 til 4.30pm.
Please bring with you a Clear Quartz cluster or generator crystal which will journey with you to the Kingdom of Light to be blessed by the Angels and then exclusively become your Angelic Reiki Crystal to accompany your healings.
Vegan/Vegetarian lunches are provided.  Please advise of food intolerances.  
Your investment £252.00
Contact me
for information and see below for booking details.  
I am a member of the

Angelic Reiki Association –

for more details go to their website 

 
Read more about my own experiences with the Angels here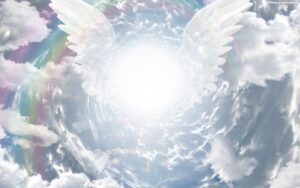 Angelic Reiki Levels 3 and 4 – Master Teacher – 8th, 9th, 10th July – Ramsdell, Tadley, Hants
Are you ready to take the next step on your healing journey with the Angelic Kingdom of Light?
Angelic Reiki levels 3 and 4 deepens the process that has already begun.   These attunements are powerful and help to further clear the pathway upon your ascension journey at this time and deepen your connection to the Angelic Kingdom. In this three day workshop you will:
Review your personal and practical experiences following on from levels 1 and 2.

receive two further cleansings and attunements which will align you further to your own Angelic Soul blueprint.

Learn and practice two advanced Atlantean healing techniques in the Angelic Reiki system

Learn how to pass attunements yourself and to create and carry out with integrity an Angelic Reiki workshop

Experience the beauty of the Cosmic Meditations

Receive the Angelic Attunement within the Kingdom of Light

Welcoming into the Angelic Reiki Association if you so wish.
Full manual and certification is given.  Please bring your Angelic Reiki crystal with you.  Vegan/Vegetarian lunches are provided – please advise if you have allergies/food intolerances.
Your investment 450 GBP
Soul Mediumship Weekend 12th/13th November - Ramsdell, Nr Tadley, Hampshire

A Fantastic Insightful Weekend Opportunity
 Soul Mediumship is the Art of giving Soul back to Soul
On this weekend of group learning you will :
Learn how to access the Akashic Records and what this means

Learn to channel from Source upon yourself and others

Learn the difference between psychic mediumship and soul mediumship

Deepen your connection to Source

Understand the meaning of Soul RNA/DNA

Understand and apply Light Codes and Light Rays

Understand the simple principle Truth of Soul energy and infinite connection.
A certificate on completion and manual is given.  Vegan lunch and snacks are provided. 
What others say about this course : 
'I've got a much deeper understanding of Soul Mediumship now having done this course' – Helen
'Thank you for a wonderful insightful Akashic records and soul mediumship course.  You are a fantastic teacher and host.' – Jackie
'The experience was far more than I could ever have imagined.  Thank you.' – Hope
PLEASE PAY VIA PAYPAL BELOW – NON-REFUNDABLE DEPOSIT 55GBP – FULL PAYMENT 155 GBP
Egyptian Goddess Soul Wisdom - 8th October 2022 - Ramsdell near Tadley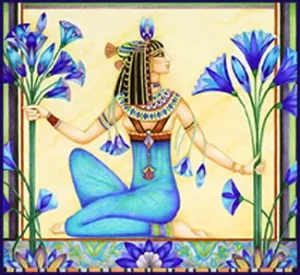 In our deep remembering and healing of the Soul, we are called to Ancient Egypt to recognise who we were, who we are and to heal and bring through the Divine Feminine Wisdom energies and the white flame of ascension Now.  
Join me for an exploration of our Soul connection to the wisdom energies of the Goddesses of Egypt.
In recognition of our Soul connections to Egypt and Atlantis in alignment to the Star Sirius we will deep dive into our own and the collective remembering upon the timelines to the sacred magical wisdom of Egypt.  To bring a deeper understanding of ourselves and in healing the Soul, how we may now find ways of connecting to Goddess as we move forwards.
We will meet and work with four Egyptian Goddesses – through ceremony, meditation, sacred space and crystal connection.  This workshop will be experiential, come with an open heart and mind and a willingness to step into the dreaming of the blue lotus of Egypt.
All refreshments, vegan/vegetarian lunch included.   Cost : £80
From 10am until 5pm
Cancellation Policy
All bookings are held with a non-refundable deposit.  If an event is cancelled by me a refund will be given. 
If a group workshop is cancelled due to Covid 19 government regulations the deposit remains non-refundable as unfortunately the decision to cancel is taken out of my hands.  Deposits are not transferable.
All balances should be paid at least one week prior to commencement of the workshop.