Take a look below for events and courses coming up at Heart and Soul Horizons,
Venue : Rooksdown House, Southern Road, Basingstoke RG21 3DZ - unless otherwise stated.
Click below to download full events list for 2020
Angelic Reiki Levels 1 and 2 – January 31st, 1st Feb, 2nd Feb and later on 14,15,16 August 

Angelic Reiki is amazing – a life changing healing modality.
The angelic kingdom of light is here to help humanity awaken to consciousness and make that conscious shift.
Angelic reiki attunements will set you forwards on your own self healing path of transformation and offers you a most beautiful, powerful but gentle healing modality to share with others.
You will receive 2 atunements
Learn how to prepare your space for healing practice, invoking angels, protection and intention.
Learn how to give a full angelic reiki session.
You will be blessed by 30 angels of the angelic kingdom.
Learn how angelic reiki came about.
Learn how to send distance healing.
Receive practitioner certification and details on becoming a member of the Angelic Reiki Association.
Learning and sharing angelic reiki is always a beautiful, deep and powerful experience.
Your investment £250.
A £50 deposit reserves your space.
Lemurian Sistarhood Circle - Monday 9th March 7.30pm to 9.30pm
Seasonal sacred ceremonial circle for women as we move into the dark phase of the year.  Deep meditation, energy alignment and ceremonial crystalline transmission remembering our multidimensional soul and Lemurian connections.   Donation £15.
Crystals for Consciousness Workshop 9th February 10.30 til 4.30pm
I have been inspired and guided to present a series of one day workshops exploring how crystal energies help us to become more conscious.  As more Light enters the 3rd dimensional Earth plane, so the crystals are awakening even more to share with us their consciousness and wisdom.  As we continue our journey to consciousness and awakening the crystals are here to assist us on our pathway, leading us into 5th dimensional Joy!
The next workshop is on 9th February at Rooksdown House, Southern Road, Basingstoke.  RG21 3DZ

How do crystals create more consciousness?  I believe that crystals are a manifestation of Light on Earth.  Just as we are, they are a divine part of Source – a hologram of Source Origin.  When we work with crystals with an intention to bring more Light into the body and to manifest more Light onto the Earth – amazing things begin to happen!
The day will be experiential, your own experience is the key to your own Journey of Consciousness.
These workshops include:
Working with crystals of a high vibration as well as crystals which are more grounding

Exploring how to connect with crystals consciously to access their Light and Wisdom

Working at a Soul level – looking at how crystals work with us as multidimensional beings and releasing trauma on the timeline of the Soul.

Soul Gazing and how the chakras and energy stars work at a soul level

Creating personal healing mandalas and mandalas for the Earth – Transmissions of Light

How to care for and appreciate crystal consciousness fully
The day will include refreshments, although please bring your own lunch.
Please also bring a notebook to write down your own reflections throughout the day.
Venue: Rooksdown House, Southern Road, Basingstoke RG21 3DZ
Cost:  £65  via paypal.  – please write a note on paypal to say which workshop you're booking onto when you make your payment – Thank you.  If you wish to pay via BACS then please email me – gwyneth@mycrystalguru.com.
Soul Mediumship Workshop – 14th June 10.30 til 4pm – 
The first steps of Soul Mediumship

Exploring the inner planes and multi-dimensions of the Soul

How we can actively retrieve and understand the Universal Heart of the Akasha

A Unique and Experiential Day

Bring a notebook to write down your reflections

Bring your own lunch, teas, coffees are provided. 
Reserve Your Place Now
Pellowah Healing Technique Levels 1 and 2 Workshop
- 4/5 April, 6/7 June, 12/13 Sept, 7/8 November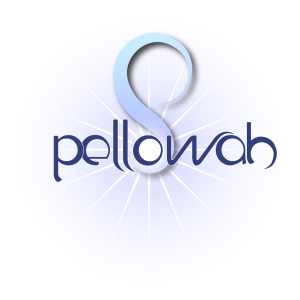 An amazing opportunity to receive Pellowah Attunement Activations 1 and 2 over a two day workshop weekend.  
This joyful, insightful and elevating Pellowah workshop is certificated and gives you practitioner status enabling you to give Pellowah sessions.  Not everyone wishes to practice professionally as a practitioner however and you may just wish to en-joy the elevated shift in consciousness that receiving Pellowah Attunements offers.  Pellowah is a Radical Shift in Consciousness and helps the shift from 3D to 5D reality.  You can read more about Pellowah and receive a Pellowah session on the dedicated Pellowah Page within this site.  
The Workshop includes :-
Pellowah attunements 1 and 2
full manuals for levels 1 and 2
certification and registration
full Pellowah Healing practice x 2
power snacks and drinks – you will need them!
after care and mentoring