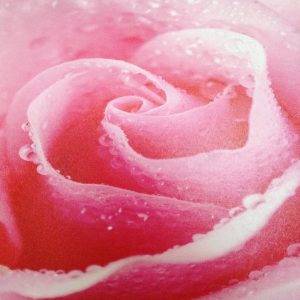 My offerings to you within the Service of Love <3 
Cacao Ceremony – Online Event 1pm til 5pm – 28th March 2021
Now is the time to get into the expansion of your heart. To truly open up to and honour your true authentic self. 

Cacao assists us in opening up the heart chakra which is the direct portal to Source/Goddess/Divine through which we recognise the divinity within ourselves as sovereign christed beings of Love and Light.
In this ceremony we shall share our intentions for the day. We shall move our bodies to drum beat, dance, chant and sing . . . and of course ingest our sacred elixir of cacao.
Pure criolla cacao is known to contain high amounts of heart opening and de-stressing magnesium. The magical elixir of cacao and spices (recipe given on payment, or package sent) provides the perfect sacred ingredients to help empower you.
It's essential that you have the correct mix of cacao and you are given two options here – to either acquire the ingredients yourself or that I send them to you – UK only. You will also need a clean empty jar with a lid that will hold 400 to 500 ml of liquid. Paper or stickers and pen also needed.
Cost for this ceremony is £24 without the ingredients or £33 with the ingredients shipped.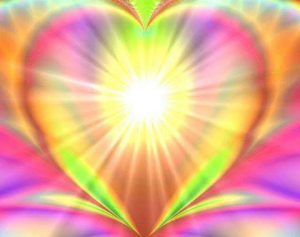 Please contact me here if you have any questions about cacao or the ceremony and of course to register your space.
Angelic Reiki Levels 1 and 2 - March 13th and 14th 2021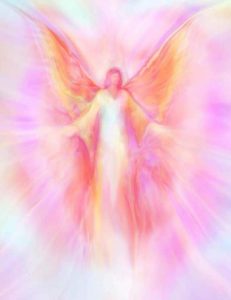 Angelic Reiki is amazing and truly life-changing!
Angelic Reiki is one of the most profound keys to our awakening consciousness.
The angelic kingdom of light is here to help humanity awaken to consciousness and make that conscious shift.
Angelic reiki attunements will set you forwards on your own self healing path of transformation and offers you a most beautiful, powerful but gentle healing modality to share with others.
You will receive 2 attunements and 2 cleanses.
Learn how to prepare your space for healing practice, invoking angels, ascended master and galactic healers with protection and intention.
Learn how to give a full angelic reiki session.
You will be blessed by 30 angels of the angelic kingdom.

Learn how to send distance healing and multidimensional healing as well as self-healing.
Receive practitioner certification and details on becoming a member of the Angelic Reiki Association.
Learning and sharing angelic reiki is always a beautiful, deep and powerful experience.
We begin our journey on Saturday from 10 til 6pm and then Sunday from 10 til 4.30pm.
Please bring with you a Clear Quartz cluster or generator crystal which will journey with you to the Kingdom of Light to be blessed by the Angels and then exclusively become your Angelic Reiki Crystal to accompany your healings.
A £50 deposit secures your place.
Lemurian Sistarhood Circle

Now more than ever it is time for us to step into the original Soul Blueprint of our first incarnation here on Earth/Heart. We have all come with a mission to complete and here Lemurian Sistars I invite you to join me in meditation – bring with you Lemurian Quartz crystal if you have it or create your own grid. The meditation takes place on the full moon and we shall dive deep into our individual and collective remembering to bring forth the Love and Light that is manifesting upon our New Earth.
This meditation takes place on zoom so you will need to download the app. I will post the link to attendees once donation is paid.
Most of these meditations will be live virtual circles.  
There are currently no upcoming events.  

Soul Mediumship/Akashic Records Course – A new course is scheduled to start as a weekly online zoom course over 6 weeks beginning Tuesday 23rd March 2021. Although this is an online course, spaces are limited so I can give you my best attention.  
Soul Mediumship is a sacred service of Love.  If you are drawn to help others in this way, to be a channel for Source and give soul guidance – please apply by contacting me here.  
To successfully complete  this course you will need to complete all the 'love missions' between lessons.  The course covers six sessions over six weeks, which may be consecutive – unless I feel that you need more time. Each session will be around 1 to 2 hours beginning at 7pm GMT
I am looking for people who are wishing to step up and take on the sacred work and of Soul Mediumship.
Soul Mediumship is a service of love in opening to be the channel to receive such information through the multidimensions for yourself and other souls from the Universal heart of the Akasha and from Source.
Soul Mediumship has been part of my service of love for three years now and it is one of the most amazing gifts to give another soul being – offering reassurance and soul guidance. Soul Mediumship is free from being a psychic reading. Soul mediumship is given in channel from Source for the Soul in question. Source will always bring through what is meant to be known at the present time for the greatest guidance.
The first steps of Soul Mediumship

Connecting to Source

Exploring the inner planes and multi-dimensions of the Soul

How we can actively retrieve and understand the Universal Heart of the Akasha

Unique and Experiential 

Bring a notebook to write down your reflections

On completion you will receive certification.

Learn about light codes and light rays

Learn my specific healing and ascension codes

RNA/DNA of the Soul

Learn the principles and ethics of mediumship practice.
A 65 gbp deposit will hold your space and you may pay in parts by arrangement.
Cancellation Policy
All bookings are held with a non-refundable deposit.  If an online workshop is cancelled by me a refund will be given. 
If a group workshop is cancelled due to Covid 19 government regulations the deposit remains non-refundable as unfortunately the decision to cancel is taken out of my hands.  Deposits are not transferable.
All balances should be paid at least one week prior to commencement of the workshop.