Watch this space for new workshops coming up! Pellowah Workshops are delayed until further notice, hopefully taking place later in the year.

Please see cancellation policy at the end of this page. Expanding the Hue-man Rainbow - A 7 week online course via Zoom beginning on Tuesday 28th July and ending 8th September 2020. We've been seeing many rainbows recently! Aside from the various meanings and connections to 'rainbows'. The subtle message from Source and Archangel Metatron is in the unfolding expansion of the hue-man rainbow. In this 7 week online course via Zoom, we'll be looking at the Hue-being rainbow, the chakras, the colours we associate with them, the energies of each and the potential for this subtle energy network in realising the expanded Light Being and what that means to us as individuals and as the collective. Each session will involve healing and meditation as well as discussion. The cost of this course is 107 GBP . Payment via Paypal below or message me using the message button on this page for BACS payment.
Expanding the Hue-man Rainbow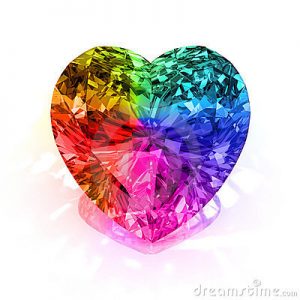 ---
Pellowah Healing Technique Levels 1 and 2 Workshop
– 12/13 Sept, 17/18 October, 7/8 November 2020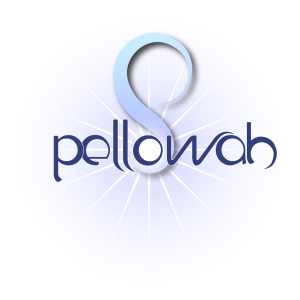 Are you hearing the Pellowah call?  Pellowah means 'radical shift in consciousness' – it is a unique tool for awakening consciousness.
 Channelled by Kachina Ma'an in 2003 in Australia, Pellowah activate new Light pathways that connect the hueman self to divine consciousness self.  This is a most valuable healing for our time.  Please read more about Pellowah on my dedicated page here.  Pellowah helps us to strengthen our boundaries, be clear about our path and our mission here, clear restrictions upon the path often related to 'stories' played out as trauma/drama from the past.  During this two day activation workshop you will receive :
activation attunemements 1 and 2
full manuals 1 and 2
full practical healing instruction and practice x 2
certification and practitioner registration
receive full mentoring and support
Not everyone wishes to practice Pellowah as a practitioner, it's fine to receive the attunements as a boost to your own energy field.  If you have experienced Pellowah healing sessions, the attunements are ten times more powerful so can assist our Light connection further.  I am happy to answer your queries regarding Pellowah please use the contact page.
Angelic Reiki Levels 1 and 2 – Next Teaching date planned for
23, 24, 25 October 2020 at The Studio, Hartley Wintney

Angelic Reiki is a beautiful and life changing healing modality.
The angelic kingdom of light is here to help humanity awaken to consciousness and make a conscious shift.
Angelic reiki attunements will set you forwards on your own self healing path of transformation and offers you a most beautiful, powerful but gentle healing modality to share with others.
You will receive 2 attunements
Learn how to prepare your space for healing practice, invoking angels, protection and intention.
Learn how to give a full angelic reiki session.
Learn how to give multi-dimensional and past life healing.
You will be blessed by 30 angels of the angelic kingdom.
Learn how to send distance healing and give self healing.
Receive practitioner certification and details on becoming a member of the Angelic Reiki Association.
Learning and sharing angelic reiki is always a beautiful, deep and powerful experience.
Your investment £250.
A £50 deposit reserves your space.
Lemurian Sistarhood Circle
Now more than ever it is time for us to step into the original Soul Blueprint of our first incarnation here on Earth/Heart. We have all come with a mission to complete and here Lemurian Sistars I invite you to join me in meditation – bring with you Lemurian Quartz crystal if you have it or create your own grid. The meditation takes place on the full moon and we shall dive deep into our individual and collective remembering to bring forth the Love and Light that is manifesting upon our New Earth.
This meditation takes place on zoom so you will need to download the app. I will post the link to attendees once donation is paid.
These will now be scheduled as an online pre-recorded meditation – next due on Monday 3rd August – watch here for zoom participation details.
Book Your place by donating 5 GBP below and you'll receive the link to the meditation and invitation to join the FaceBook group.
Crystals for Consciousness Workshop 9th February 10.30 til 4.30pm -
For future dates please head over to mycrystalguru.com
I have been inspired and guided to present a series of one day workshops exploring how crystal energies help us to become more conscious.  As more Light enters the 3rd dimensional Earth plane, so the crystals are awakening even more to share with us their consciousness and wisdom.  As we continue our journey to consciousness and awakening the crystals are here to assist us on our pathway, leading us into 5th dimensional Joy!
The next workshop is on 9th February at Rooksdown House, Southern Road, Basingstoke.  RG21 3DZ

How do crystals create more consciousness?  I believe that crystals are a manifestation of Light on Earth.  Just as we are, they are a divine part of Source – a hologram of Source Origin.  When we work with crystals with an intention to bring more Light into the body and to manifest more Light onto the Earth – amazing things begin to happen!
The day will be experiential, your own experience is the key to your own Journey of Consciousness.
These workshops include:
Working with crystals of a high vibration as well as crystals which are more grounding

Exploring how to connect with crystals consciously to access their Light and Wisdom

Working at a Soul level – looking at how crystals work with us as multidimensional beings and releasing trauma on the timeline of the Soul.

Soul Gazing and how the chakras and energy stars work at a soul level

Creating personal healing mandalas and mandalas for the Earth – Transmissions of Light

How to care for and appreciate crystal consciousness fully
The day will include refreshments, although please bring your own lunch.
Please also bring a notebook to write down your own reflections throughout the day.
Venue: Rooksdown House, Southern Road, Basingstoke RG21 3DZ
Cost:  £65  via paypal.  – please write a note on paypal to say which workshop you're booking onto when you make your payment – Thank you.  If you wish to pay via BACS then please email me – gwyneth@mycrystalguru.com.
Soul Mediumship Course – Now scheduled to start as a weekly online zoom course over 6 weeks beginning 21st April 2020.  Although this is an online course, numbers are limited so I can give you my best attention.
Soul Mediumship is a sacred service of Love.  If you are drawn to help others in this way, to be a channel for Source and give soul guidance – please apply by contacting me here.  
The first steps of Soul Mediumship

Connecting to Source

Exploring the inner planes and multi-dimensions of the Soul

How we can actively retrieve and understand the Universal Heart of the Akasha

Unique and Experiential 

Bring a notebook to write down your reflections

On completion you will receive certification.
Learn about light codes and light rays
Learn my specific healing and ascension codes
RNA/DNA of the Soul
Learn the principles and ethics of mediumship practice.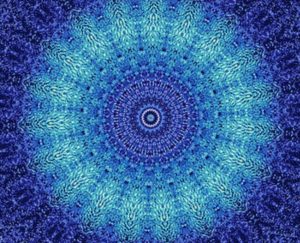 The Power of Sacred Geometry, Colour and Numbers – begins online 23 June 2020
This inspirational online course spread over 4 weeks explores the esoteric sacred nature of sacred geometry, the power of numbers and the language of colour.
Including channellings from Archangel Metatron and crystal mandalas this course aims to co-create, explore and inspire you to use the ancient sacred magical energies to enhance your meditation, healing and creative practices.
Unleash the Inspired Magic from within, deepen your creative intuition and creative alignment to Source/Love.
Open to all <3
Donation 80 gbp payable via paypal or contact me for BACS details.
Cancellation Policy
All bookings are held with a non-refundable deposit.  If a workshop is cancelled by me a full refund will be given.  All balances should be paid at least one week prior to commencement of the workshop.