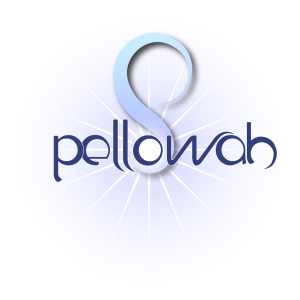 I've been mulling over a few insights for a while to share with you about Pellowah. 

I first encountered the Pellowah Energy 21 months ago when a friend asked if I'd like some distant healing on a Saturday afternoon. I couldn't find much about Pellowah on the internet – most websites were in Australia (where Pellowah was channelled) and they were all saying the same things.
An increase in Focus and Clarity, Light Connection, Strengthening Boundaries, readiness for 12 strand DNA Activation – I was sceptical but OPEN. My Soul had called for Pellowah and here it was. 

Within two weeks of having had my first Pellowah healing session, I took on the Attunements. The workshop was very simple, not what I expected and yet profoundly transformational.
Since then, my life has changed immensely. I've given many many sessions of Pellowah and received so many back from other Practitioners (you cannot give Pellowah to yourself!) I'm thrilled, excited and in awe of the Pellowah energy and looking forward to taking the next step on the Pellowah journey soon.
The pathway to consciousness is not easy. . . one of the observations I had made many times both for myself in receiving Pellowah and for those who have sessions is Pellowah will give you what you need. We have no control over what will be received. What does this mean? 
<3
Pellowah is YOUR SHIFT IN CONSCIOUSNESS. No one can predict how you will feel or what will shift during and after a Pellowah session or Attunements, not even YOU. This is because Pellowah works on all levels of our REALITY. We are, for the majority of waking reality and awareness in a third dimensional paradigm dealing with all kinds of 3D constructs, conditionings and perceptions.
Pellowah strips away the attachments to such 'conditionings' and reconnects the higher mind to divine mind, this meaning that the perceptions, feelings, attachments we 'think' we need to happen to shift or change may not be from a 5th dimensional perspective what we actually need. So as our consciousness awakens more we may find that our life opens up new and exciting doors for us to walk through.
WE ALL HAVE FREE WILL – whether we open those doors or not is up to us. Part of the deal in living on planet Earth is that we have choices. We can choose to take the path of least resistance, possibly remaining where we are in our lives, putting up with our circumstances or situations or attachments OR we release the resistance to stepping through into the next exciting phase of our lives.
This can be tricky as when we feel the 'rub' of resistance – all kinds of old emotions come up to the surface again. This happens to us all. Again we have choices, whether to listen and follow our Souls calling or to sit tight – in my experience the best thing to do is to meditate, walk in nature and have another Pellowah session.
I have just been asked, how many sessions can you have? There's not really a limit on sessions – you intuitively know when you need another one. Each session will be different. You may have two in one week, once a month or not until a year later!
The Pellowah Attunements are ten times more powerful than sessions and can really get us moving and shifting where we feel stuck, out of sorts and need to push ahead in our lives.
DIVINE TIMING often comes into play – we are called to Pellowah sessions and attunements when the time is right. When the call comes the time is 'now' – since multidimensionally time does not exist as we perceive it 
🙂 Many of us resist and put off till tomorrow what we intuitively hear but there is always a reason for the calling.
LISTENING TO THE SOUL opens doors and brings us the sense of freedom and joy we always knew was there, that existed just beyond our reach for much of the time. Pellowah helps us to embrace all the joy, opportunity, peace and abundance that is ours and to recognise and honour the divinity within ourselves and others. 
 Rhosalaria 

If you are hearing the Pellowah call – I am facilitating level 1 and 2 Workshops from April 4/5 and June 5/6 in Basingstoke, Hants. If you would like more information – please message me using the message button right bottom corner of this page or contact me.